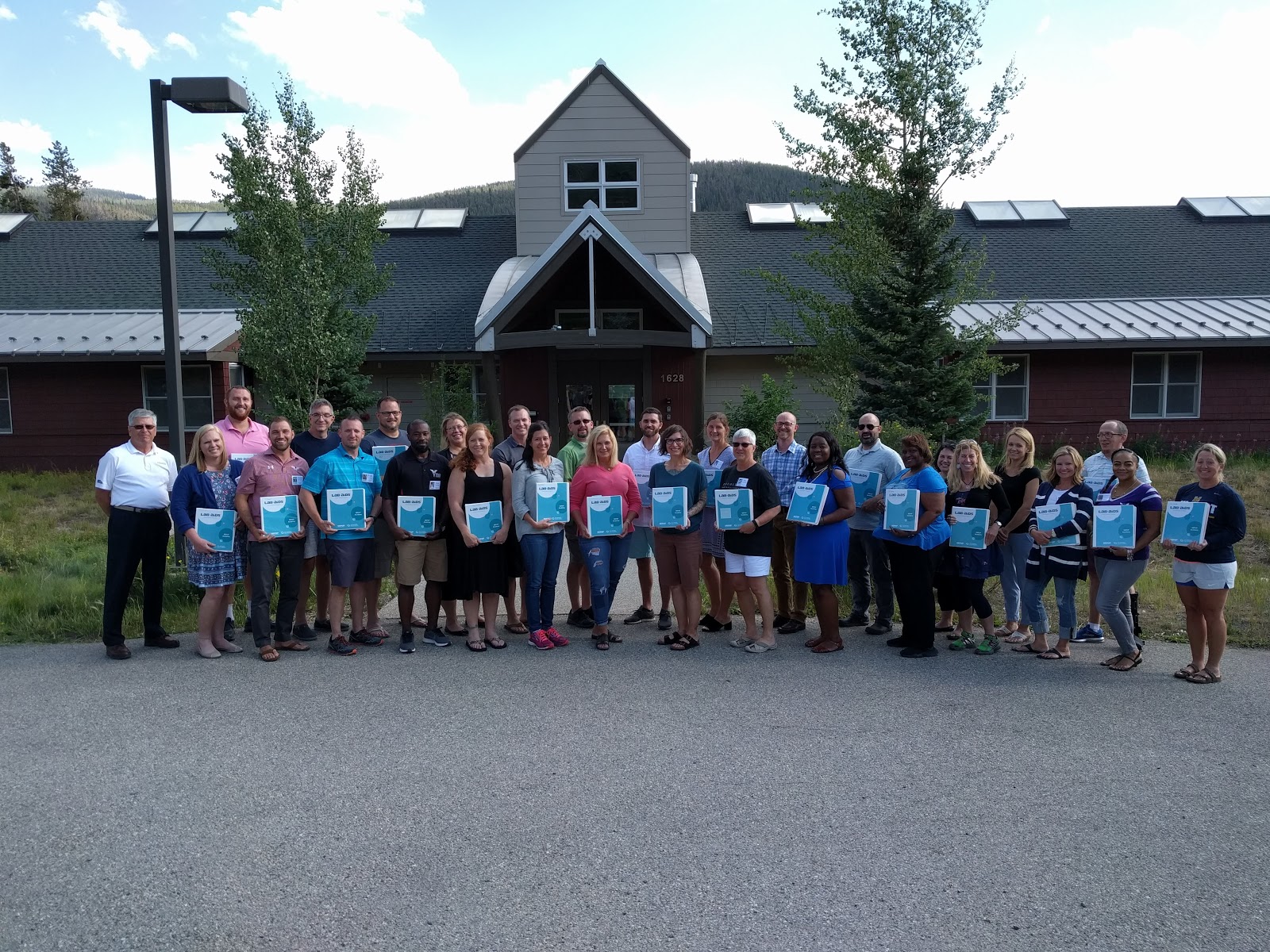 It's 4:30 in the afternoon on a Tuesday and I find myself surrounded by wildflowers, gorgeous Rocky Mountain views, and 25 science teachers and administrators from across the country. After logging over six hours of professional development earlier in the day, you would expect the group to be tired and counting down the minutes until we leave for dinner. Instead, the room is abuzz as everyone is working on the challenge at hand: designing a hand warmer that is activated when needed using an exothermic reaction. 
This engineering activity is part of the SEPUP NGSS Chemical Reactions unit and it just one of many sessions run by Lab-Aids at the annual SEPUP Academy in Keystone, Colorado.  The groups are engaged with their designs and putting theory into practice by completing the activity both from a student and teacher perspective. By actually doing the activity, teachers were able to reflect on what students would experience and how they could support their reasoning during the process. One of the SEPUP curriculum developers, Maia Binding, walks around the room along with Lisa Kelp, Professional Development Specialist at Lab-Aids, gathering feedback and asking probing questions. As groups share their data, it leads to a larger discussion around the science content connected to the reaction that's producing heat. It also produces a discussion around the significance of including engineering practices within science content lessons instead of as isolated skills. When the day ends and we leave to return to our hotel, people are still discussing the results and the implications for their classrooms. 
Time over the total four days at the Academy was also spent engaged in group sessions with a variety of speakers. Dr. Stan Hill of the Center of Excellence For Research, Teaching, and Learning at Wake Forest School of Medicine had us unpack the five standards of authentic instruction and why so many school initiatives fail to improve the quality of student achievement. Dr. Mark Koker of Lab-Aids led a jigsaw where small groups presented on common misconceptions about the nature of science. Dick Duquin, a senior consultant with Lab-Aids, led sessions on literacy, assessment, and how to handle working with a variety of attitudes both as a teacher within our classrooms and as a leader within our science departments. 
During our off time, there was a frequent topic of conversation: how valuable the time to work with other teachers is and how that opportunity is not always provided during professional development. Lab-Aids designs the SEPUP Academy with time for personal reflection and building a culture of collaboration to balance more in depth and intensive sessions. 
Eileen Lynch, an Academy participant from Westfield Public Schools in Massachusetts said of her experience, "the PD is well organized, comprehensive, and fun which allows for educators to build a solid network with well-informed colleagues in their region and across the country. The Academy is perfectly engineered with time to comprehend and reflect on the information presented in order for teachers to bring back the content to their home districts for a successful implementation. I left feeling invigorated and excited to reconnect with the SEPUP and Lab-Aids staff in addition to the numerous colleagues I collaborated with during my time at the Academy."
As the week ended, we said goodbye to our mountain home but looked forward to continuing to build our new relationships with a new energy to bring back to school. 
Stephanie Brunnett
Lab-Aids Curriculum Specialist and SEPUP Academy Class of 2018