1. From any page in your book, click the "notes" icon on the top right of the page.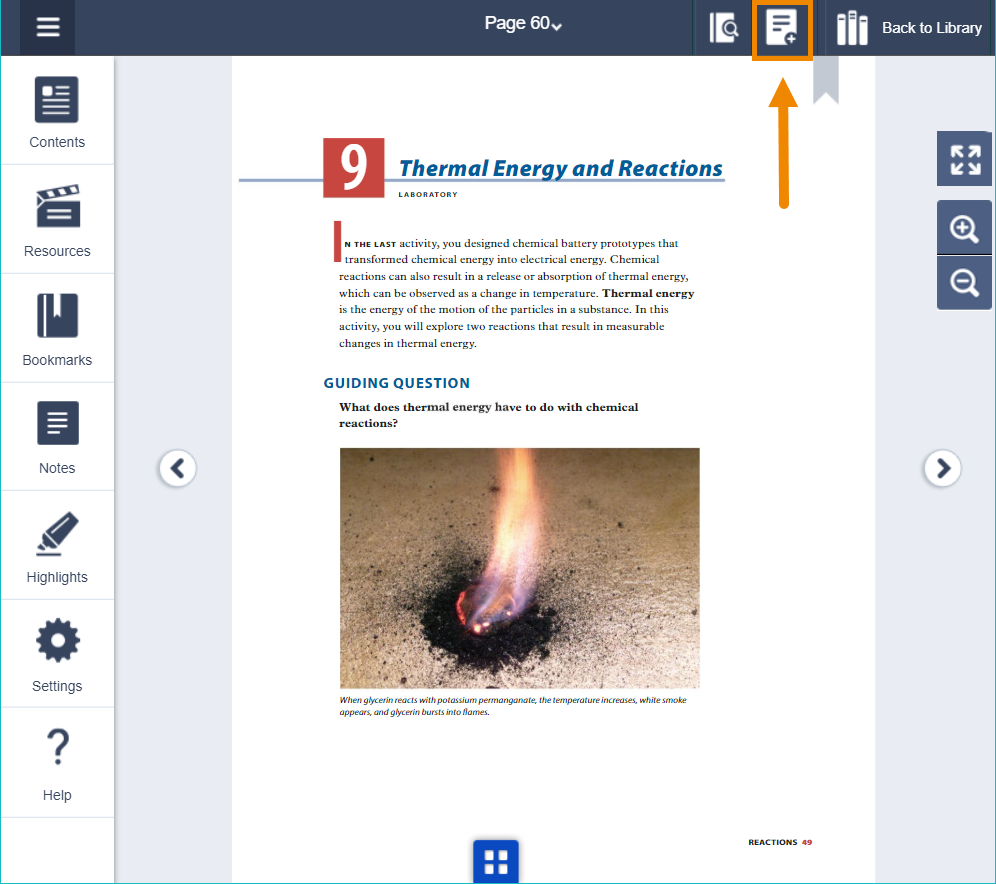 2. Click anywhere on the page to add a note. Enter the text of your note. Click "save".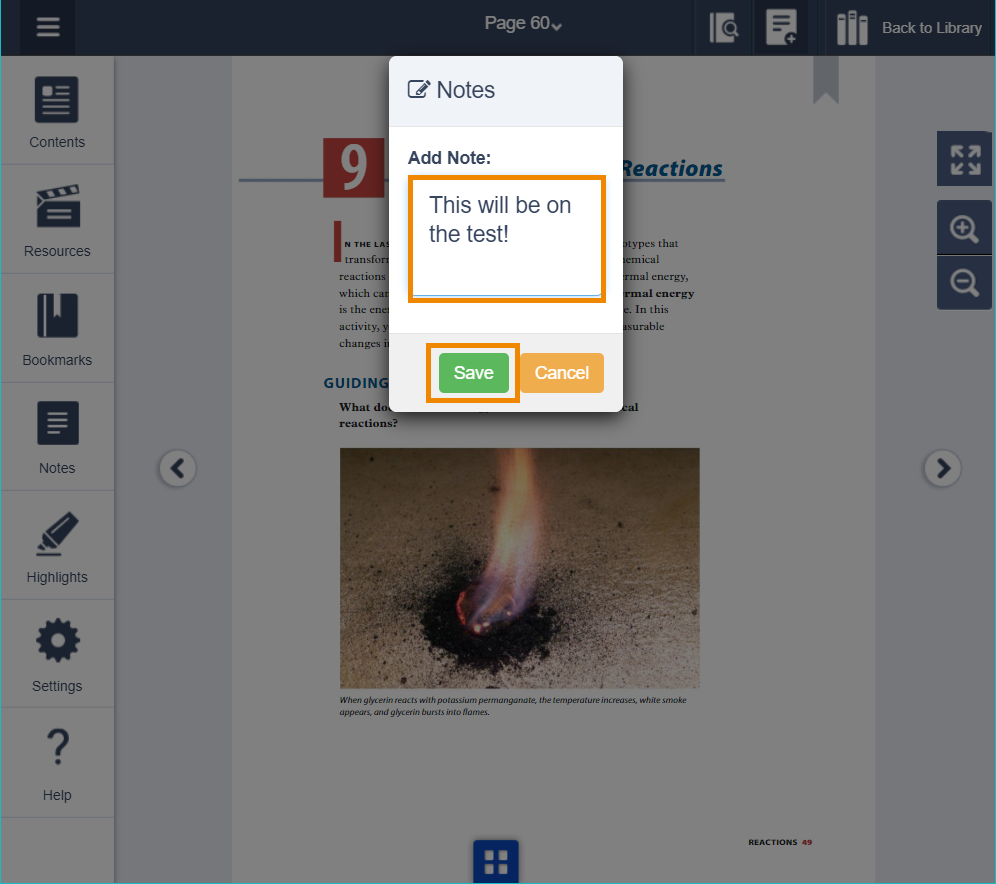 3. View all notes by clicking on the "Notes" icon on the left menu bar. You can sort notes by date entered or by page number.