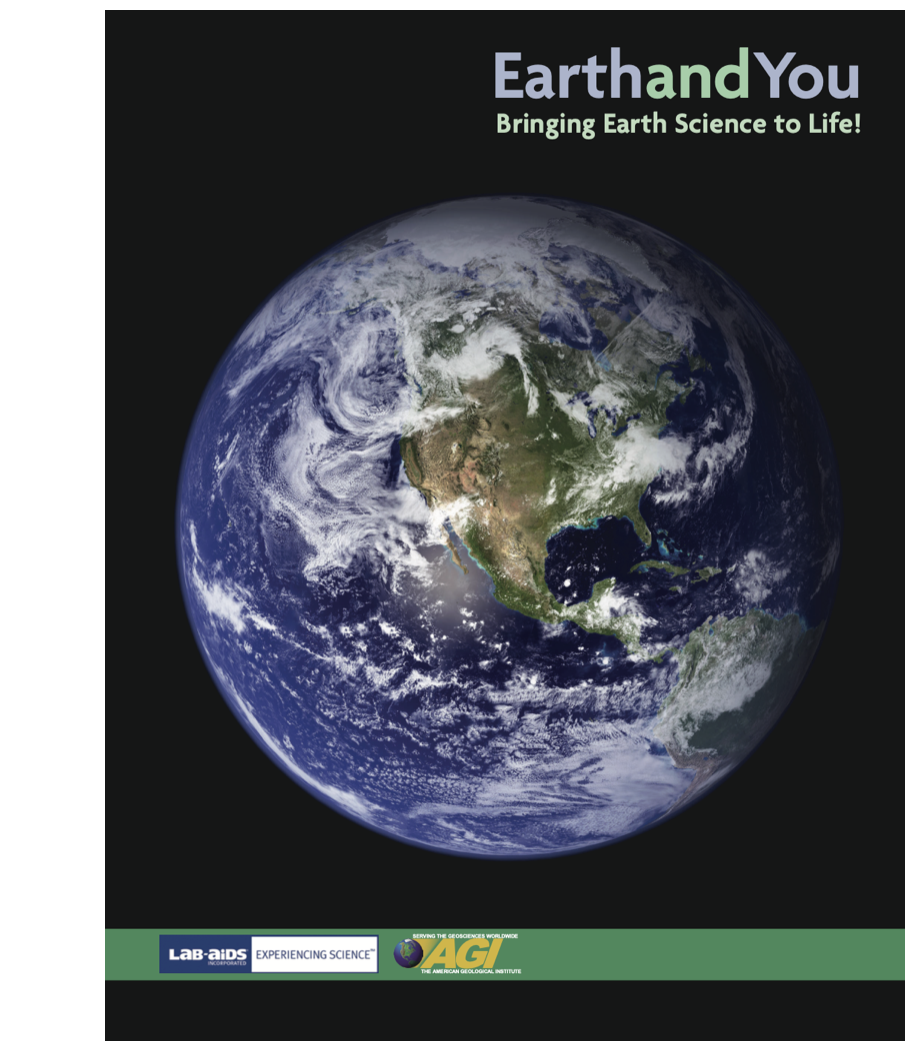 Earth and You brings planet Earth and its systems right into view. Video vignettes using stunning high def footage, special effects, and an engaging soundtrack to take you back to Earth's beginning, down to its hot interior, within volcanoes, over mountaintops, into deep oceans, and through the evolution of life. Take on the role of a geoscientist and investigate our unique planet in Earth and You. 
Best suited for students in Grades 4-8. 
In partnership with the American Geosciences Institute, we've converted these excellent videos and teaching booklet to use as a public resource for all the young geoscientists still learning - even from a distance. Teachers and parents feel free to share this tool from Lab-Aids and the American Geolosciences Institute. 
Nine streaming video segments taken from the original DVD, covering a variety of Earth science topics, plus a comprehensive Teacher's Guide that can be used to introduce, develop, and assess key concepts and processes for each segment.