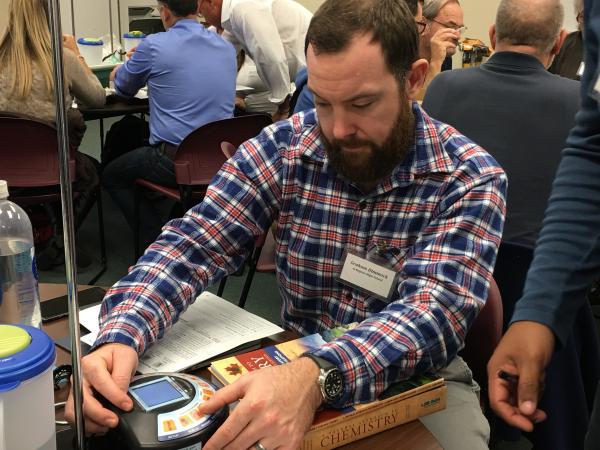 Start out strong
It can take several years to become truly proficient with a new set of instructional materials. We consistently see that schools who thoughtfully incorporate Professional Learning into their adoption plan are able to significantly accelerate the implementation process. 
The intention of our Implementation Training is to familiarize teachers with their new materials, but also to spend time on the why behind the incorporated pedagogical approaches - why is this an effective way to teach science?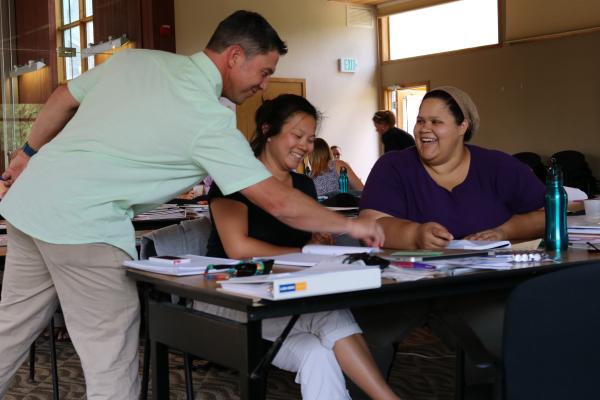 Led by Lab-Aids teachers
We firmly believe that Implementation Training should only be led by those who have actually taught the program themselves. This means that your PL instructor is not only an expert on the content, they're also an expert in teaching it. Additionally, each trainer goes through extensive work with the Lab-Aids Institute to be sure they're practiced, effective, and organized. 
The result is invaluable Implementation Training - we recognize that it's a big deal to leave your class for a day and we want to ensure it's time well spent. 
To teach is to make a life long commitment to learning—for our students and for ourselves. Teachers must work hard to stay abreast of new science content and pedagogy, which is why most states typically require ongoing professional development for re-certification every five years. Lab-Aids® can help teachers acquire new content and skills, whether you are a veteran teacher, new to the profession, or somewhere in between.
The Lab-Aids® Institute
51
annual Lab-Aids® workshops & webinars
Our PL Consultants
All of our trainers are either currently teaching or are directly involved with students and local districts. 
56
Lab-Aids® PL trainers nationwide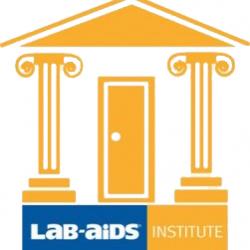 5000+
teachers who attend our PDs annually
Not your average PL day
Our trainings are like our programs; engaging, hands-on, and personally relevant. The way it should be. 
Our PD has been first rate; even teachers who were reluctant left feeling that time was well spent. The knowledgeable staff even helped us to customize the curriculum to our state standards while maintaining the fidelity of the storyline. 
Martha Fout, Horry County, SC
Why do teachers love our PL?
Same reason students love our programs.