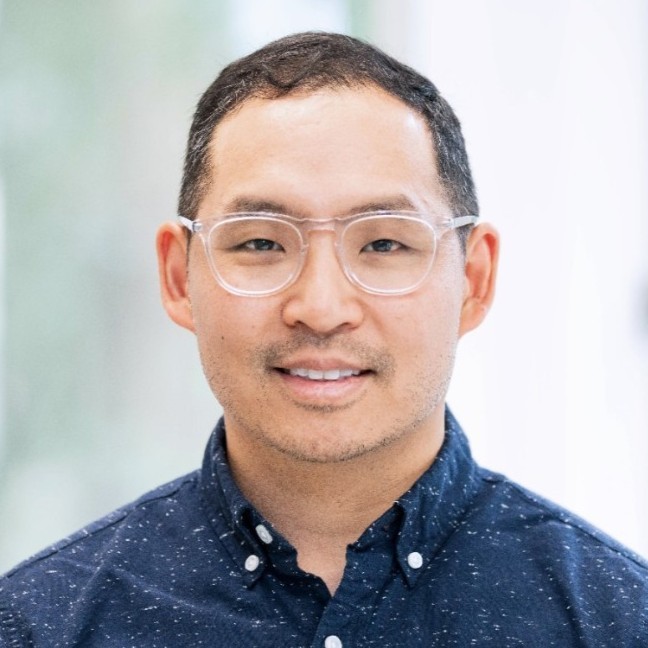 Dr. Ben Koo is the new director of the Science Education for Public Understanding Program (SEPUP) at the Lawrence Hall of Science at UC Berkeley. We spoke with Dr. Koo about his experience and what he hopes to bring to SEPUP and the Lawrence Hall of Science. 
Why did you want to be a part of the SEPUP team?
There are multiple layers to that. I have a background in science research, but I went into teaching as a middle school science teacher in Oakland, California. Part of my drive to teach was from a passion for social justice, community activism and community building. I really see science learning and education as a means to empowerment for youth and communities in general.
Previously, my work at UC San Francisco was centered around connecting students and communities with science education and science research opportunities in the bay area. Throughout my eleven years in that role, I developed and led multiple projects that focused on engaging diverse populations in science and science learning. One of the projects I led was a community-based participatory research project engaging high school students in research around health disparities in San Francisco.  Our project activated students as change agents and leaders in their communities and built their capacity to do so through innovative curriculum and instruction . When I was introduced to SEPUP and their approach, I saw a lot of parallels. The foundation is about community awareness and the issue-based approach is about empowering people to see the power in science, in making decisions, and being a part of change. I appreciate the lens of informing communities of what cool science is happening but also empowering and connecting communities with that science to give them a seat at the table.
In addition, the Lawrence Hall of Science has a long history of taking innovative curriculum approaches and bringing that to the masses -- contributing both to instructional material design and to advancing research in what science teaching looks like.  Being a part of this community at the Lawrence is exciting, to be able to collaborate with others here to contribute to these efforts and to impact science education on a large scale.
Why do you think "science education for public understanding" is so important?
This embodies the approach that SEPUP has had since the beginning. A big part of our work is not only to support science learning, but to raise awareness around social and global issues and equip students to make informed decisions about things that impact their daily lives. I whole-heartedly see that as being important.  Going forward, I see SEPUP building on this foundation to design curriculum that positions youth to take leadership in societal change and to support existing youth movements around important global issues.  This is an interesting challenge and one that I am excited to think about with the team. How do we translate these topics into the classroom to empower people? To not just interact with science as information but as a way to think and to build community and build capacity to make change in the world.
What is the role of SEPUP curriculum in a science classroom?
In the landscape of NGSS, I think it fits in very nicely – the heart of SEPUP is about looking at complex phenomena that involves global or societal issues and putting the students in a position to really wrestle with issues and do sensemaking in a genuine way. A big advantage is that the foundation of SEPUP really captures the spirit of NGSS and I think that in many ways, they have led the charge in terms of the thinking around NGSS. I see instructional materials and curricula as resources and tools to not only facilitate learning, but student empowerment to use that learning in and out of the classroom. For teachers, curriculum is a powerful tool to drive that. There is a lot of creativity in creating curriculum but having been a teacher myself I know that's not the easiest thing to do with the time constraints and the multiple responsibilities that teachers have. I see SEPUP being something that empowers youth and teachers in this environment and that builds capacity for student learning in a very robust way.
What do you want teachers to know about SEPUP?
Our team is a very experienced and passionate group of developers and educators. They all have years of experience as teachers and they bring that into their work every day. They have such a commitment to how this curriculum works for teachers and for students. For all of us, social justice is really at the heart of what we do in terms of design. How can curriculum provide agency and empowerment for students? How can curriculum provide access for students of all backgrounds? How can we engage their communities? Their cultural perspectives? We are doing a lot of work around designing experiences that provide students with agency into our curriculum. 
What are you most excited about doing in your new role?
Currently, I am really excited about the high school Science and Global Issues: Biology course redesign project. That curriculum is going to be really exciting when it's finished. We have learned so much while redesigning the middle school program for the NGSS.  The SEPUP team has a lot of integrity around this work and holds themselves to a really high standard in terms of design. There is no compromise around good, intentional thinking towards alignment and design for the NGSS.
In addition, we are excited about innovating and experimenting with new approaches to teaching and curriculum development. One thing we are working on is meaningful integration of technology and exploring novel ways to engage students through and around new technologies. We are seeking out partnerships and collaborations and new ways of funding innovative design projects. As I mentioned before, that's what is really powerful about work that is being done and has come out of the Lawrence Hall – not only are we designing curriculum materials, we are researching the best ways to approach curriculum design and how students learn.