Lab-Aids® EdReports Review
Issues and Science was developed at the Lawrence Hall of Science in response to the need for high quality, three dimensional, phenomena driven curriculum.
EdReports found Issues and Science to fully meet expectations for three-dimensional learning and assessment, to present phenomena as directly as possible, and to use the assessment system to show evidence of increasing student sophistication in the content from grade six to grade eight.
EdReports' analysis affirmed to fully meet all grade-band DCIs, and present content, SEPs, and CCCs in a way that is appropriate and scientifically accurate.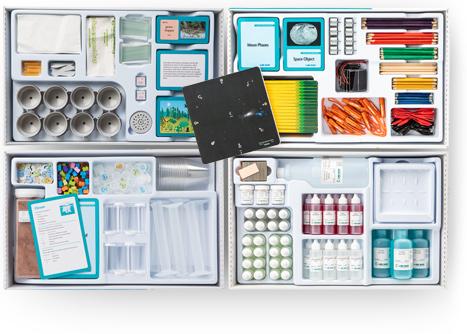 What Differentiates Us
Issues and Science is a hands-on, middle school science curriculum that prioritizes hands on instruction over screen time. It is developed for the NGSS by SEPUP at the Lawrence Hall of Science, and is published by Lab-Aids®. Instructional design and unique equipment bring out student ideas and learning through personal, concrete experiences while issue-oriented science helps students see how science is connected to their lives and communities. We believe there is no suitable replacement for hands-on investigation so we've created a program that's organized and manageable for teachers, and engaging and meaningful for students.
How Lab-Aids® Compares on Select Indicators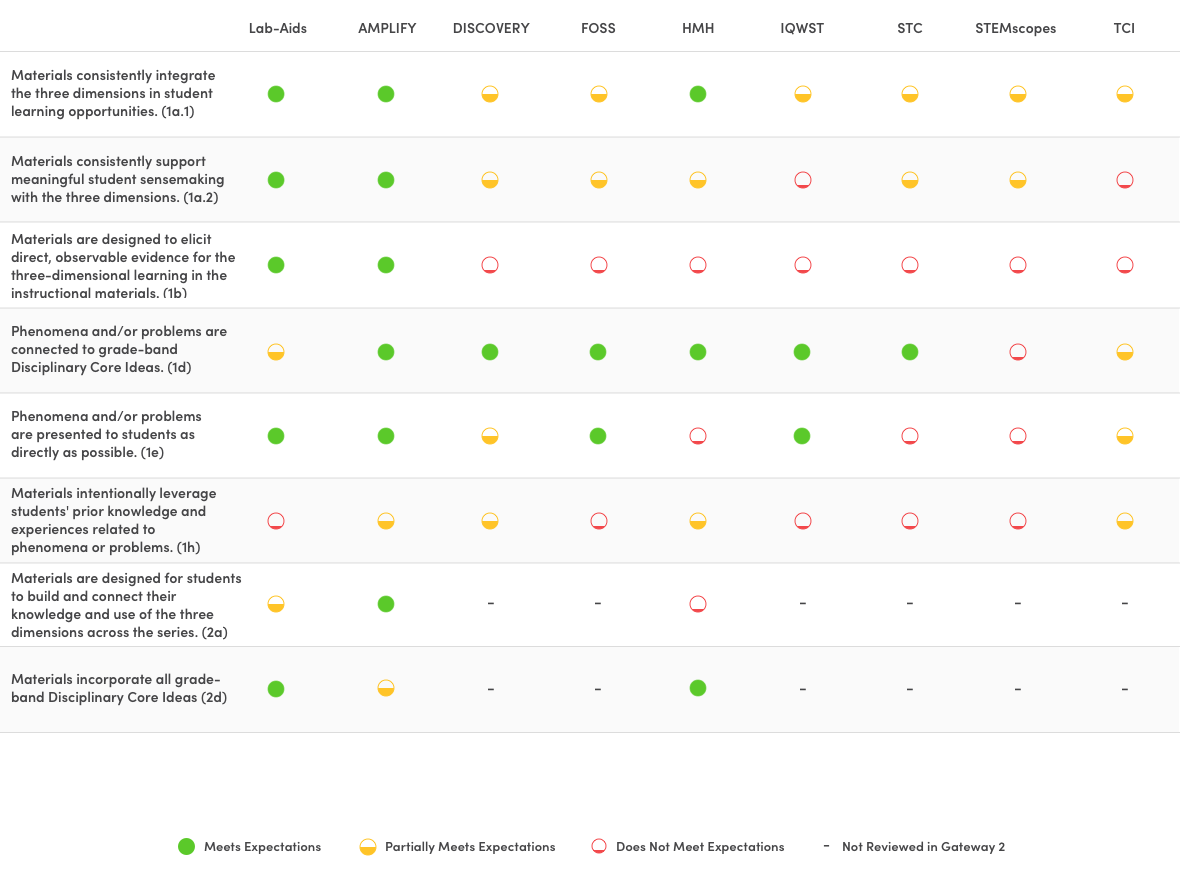 Request a Digital Sample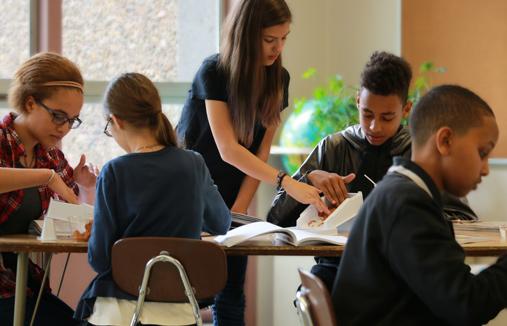 Three-Dimensional
EdReports states that the SEPUP/Lab-Aids® middle school curriculum is "designed to integrate three dimensions into student learning opportunities,"  "consistently supports meaningful student sensemaking with the three dimensions in nearly all learning sequences," and is "designed to elicit direct, observable evidence for three-dimensional learning by providing three-dimensional learning objectives at the activity level and building towards the performance expectations of the larger unit." (Criterion 1a-c)
Three-dimensional assessment
Activities incorporate sequences of formative assessment that build toward three-dimensions and are structured and supported to assist teachers in the instructional process. (Criterion 1c) 
Engineering as Stand Alone Content
All but one of the 17 units were found to connect phenomena and problems to grade-band DCIs. The one exception, Biomedical Engineering, almost exclusively focuses on Engineering, Technology, and Applications of Science (ETS) DCI, which is not considered stand-alone content by EdReports' review tool. (Criterion 1d)
Complete and Accurate
Issues and Science fully meets all grade-band DCIs, incorporates NGSS Connections to Nature of Science and Engineering, and presents content, SEPs, and CCCs in a way that is appropriate and scientifically accurate. (Criterion 2b-g)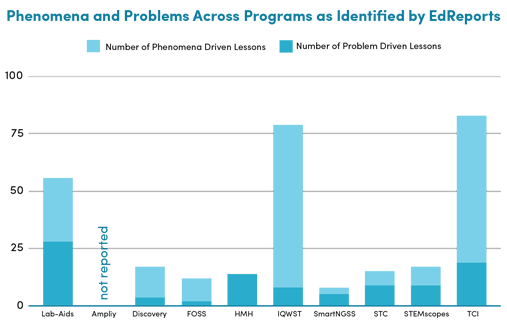 Problem-Based
The EdReports review found that Issues and Science "presents phenomena and problems to students as directly as possible." Students encounter these mainly through hands-on experiences, discussion, teacher demonstration, maps, data, videos, or some combination thereof. Cited examples include improving the design of a chemical battery, investigating how individuals with a sickle cell mutation can be resistant to malaria, and creating a device that will roll a gyrosphere to a moon base and rescue a stranded astronaut.
Issues in Science
Each unit is set in the context of a socio-science issue that is carefully selected to be meaningful for all students and to connect science to the real-world events that affect them and their communities.
Sensemaking
Through the Driving Questions Board, students are first introduced to the unit issue and are given explicit opportunities to explore connections between the issue, the anchoring phenomenon, and experiences in their daily lives. This sets the tone for the entire learning sequence where students' prior knowledge is revisited and leveraged at meaningful instances that contribute to and develop student sensemaking.
Comparing Instructional Materials
EdReports identified 28 activities, in Issues in Science that are driven by a problem, and another 28 that are driven by a phenomena. While we disagree with EdReports and feel it is much higher, it's worth comparing the same EdReports data across other instructional materials. Issues and Science has the highest number of identified problem-based lessons and, with two exceptions, the highest total of phenomena- or problem-driven lessons.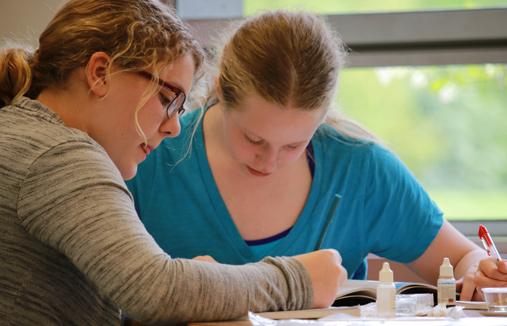 Assessment
Issues and Science is designed to elicit direct, observable evidence of three-dimensional learning and performance expectations (PEs). Materials consistently provide learning objectives at the activity level that build towards the PEs for the larger unit. To allow for flexibility in the teaching sequence, student tasks often remain at the same level of complexity, while the assessment system provides scoring guides that can be used to track students' progress over the year and serve as evidence of increasing competency of student work.
Analysis Questions
Near the end of each activity, an Analysis section provides questions assessing student understanding of the activity's guiding question. Analysis questions typically build in complexity, starting with one-dimensional questions and build to three-dimensional questions, assessing how students incorporate the three dimensions to demonstrate learning.
Teacher Support
To facilitate use of the assessment system, teacher resources provide sample answers and exemplars, three-dimensional color coding, suggested methods for quick formative assessment, unit assessment blueprints to locate assessment for specific PEs, and guidance to aid instructional changes as a result of assessment data.
Connected Assessment
The SEPUP Assessment System is embedded into the activities so students have regular opportunities to demonstrate learning and receive authentic feedback in the context of their work at hand. A group redesigning a structure to prevent erosion, for example, may also be evaluated on their understanding of engineering design.
Amanda Hartnett
The students interact with the content personally and learn through stories they connect with. The lesson plans are very clear, well done, and teaching with them is fun.
Lisa Yemma
Issues and Science is relevant, hands on, fun, organized, and challenging middle school curriculum, designed for the middle school brain.
Angela Mitchell
Students are "on fire" when they are introduced to a phenomenon and begin to ask questions and find answers for themselves through the sense-making embedded in the curriculum.
Working with Lab-Aids®
Selecting new instructional materials is more than just buying a product, it's the beginning of a partnership.
Our Focus is on Science
All we do is science. Lab-Aids® has exclusively worked in the field of hands-on, secondary science education for over 50 years.
Learn more
Organized Equipment
Unique to Lab-Aids® alone, our program equipment is highly organized, is customized for SEPUP investigations, and intentionally minimizes consumable materials.
Learn more
A Long History of Success
Issues and Science is based on field-tests and feedback from over three decades of developing science curriculum -- just one reason why 70% of our new customers are referred from current users.
Professional Development
Our PD sessions are like our programs: engaging, hands-on, and personally relevant. Teachers' valuable time is spent with highly trained coaches who are themselves, users of Issues and Science.
Yes or No
Had you heard of Lab-Aids® or SEPUP prior to the EdReports review?
Yes
Great! We hope that the EdReports analysis is helpful in providing some additional insights about Issues and Science. Of course, their review is one way to measure aspects of alignment and is most valuable when used alongside localized processes to provide specific information that would otherwise be too time consuming to attain. Through discussions in adoption committees and test use in the classroom, schools and districts may find areas where their priorities differ from those identified by EdReports.
No
Well, we're glad you've found us! We can't tell you the number of times we've heard teachers discover our programs and say, "This is what I would make if I had the time to develop curricula -- I wish I'd known about it sooner." Feel free to request temporary access to three (of the 17) units in Issues and Science and check it out for yourself.