How to log in and read books: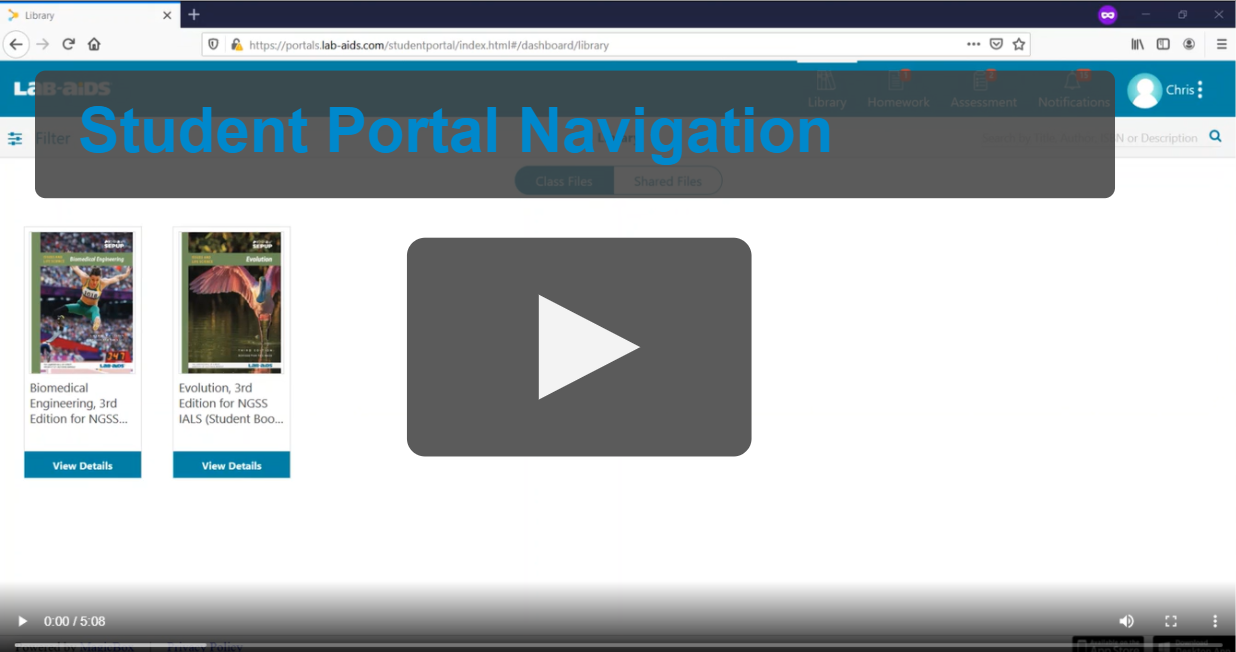 1. Logging in: Your teacher should have given you login instructions. Please contact your teacher if you don't know how to log in.
Many students should be able to log into their account using https://portals.lab-aids.com or lab-aids.com > Book Login.
Again, if you don't know your username or password, please contact your teacher.
2. You are brought to your library. Click on the cover of the book you wish to read. 
If you use Google Classroom to log in, your teacher may instruct you to click on a link in Google Classroom to access your books.  
5 Ways to navigate throughout the book:
1. Next/Previous Buttons on the left and right side of the page
2. Blue "thumbnail" icon on the bottom center of the page. This icon shows thumbnails of the previous and next pages to help with navigation.
3. "Page" option up top: Click on the existing page number and enter in the page number you'd like to navigate to directly
4. Left Menu: Contents: Click Contents to browse to a specific page or activity
5. Search feature: Search for a specific word or phrase to find in the book
6. Switch to two-page view or one-page view (settings option on the left)