As of Fall 2023, Google is requiring Google Workspace Admins to manage access to third-party apps for users designated as under 18. 
This change is causing some students to now encounter a message when attempting to log into the Lab-Aids Portal through Google Classroom: "Access blocked: Your institution's admin needs to review eLearning App". To resolve, Google Workspace admin must log into the Admin Console and approve the Lab-Aids "eLearning App". Students will not be able to access the Lab-Aids Portal until this step is completed.
Admins can also approve the app beforehand to prevent students from seeing this message. 
This page describes how to proceed.
1. At least one student must click "Request Access" on this screen that appears when students attempt to log into the Lab-Aids Portal. This lets the administrator review the request. Click here for Google's documentation.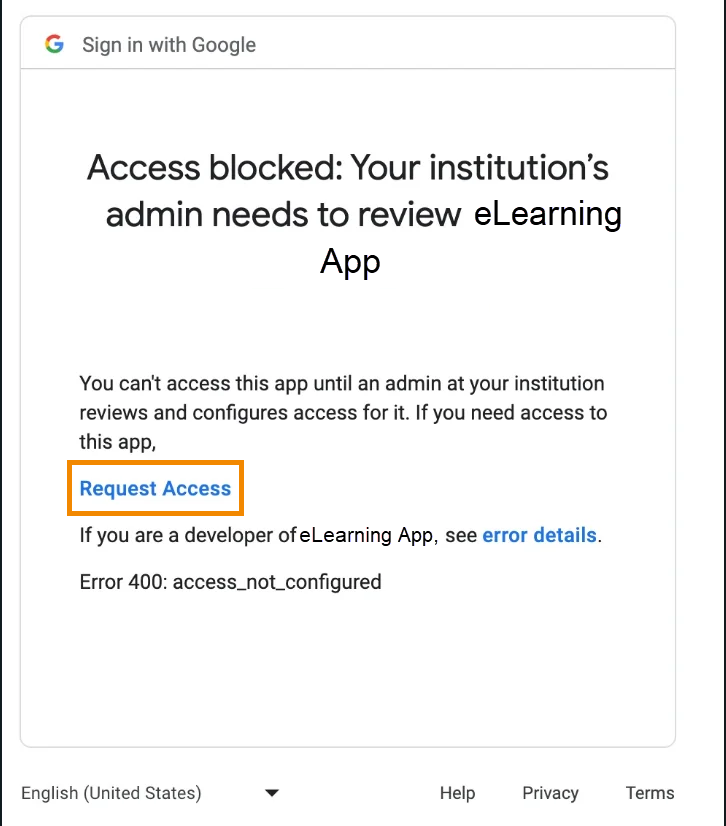 2. Google Workspace Admin must log into the Google Workspace Admin Console to approve the app. Click here for Google's documentation.
Under Security >> API Controls >> App Access Control section, click Review apps.
Under the Apps Pending Review section, find "eLearning App". Click Configure Access and select Trusted. 
Please note this does not require the Google Play app.
Back to Lab-Aids Portal FAQ Page
Questions? portals@lab-aids.com