Introducing Hands-on@Home
Lab-Aids is known for providing organized, innovative investigations for science classrooms. Now, select activities from our middle school program, Issues and Science, Designed for the NGSS, have been neatly packaged for students to use at home. Hands-on@Home provides safe, engaging activities away from the screen.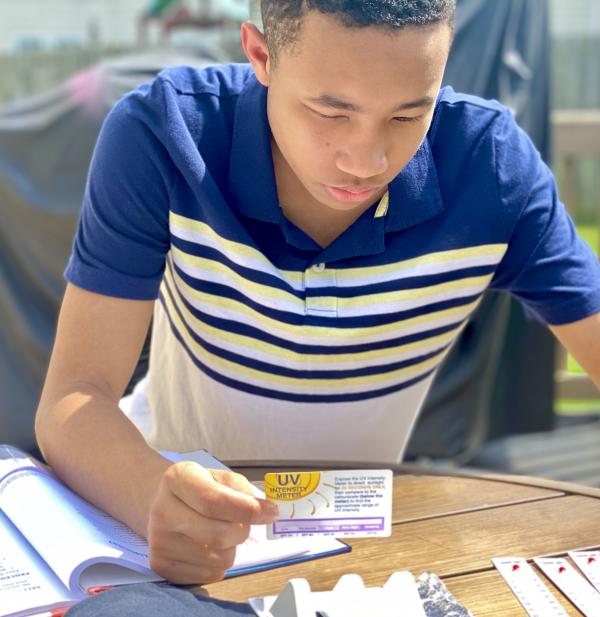 Do science... at home!

Starting with our most popular middle school program, Issues and Science: Redesigned for the NGSS, Lab-Aids has combed each unit to find activities well suited for the home environment. To meet our requirements, the activity must: 
provide an additional benefit to the learning, not just doing for the sake of doing
be designed for one student, rather than a group
provide all materials needed to perform the task
meet more stringent safety guidelines than even that of the classroom
assume materials won't return to the school site
maintain a reasonable cost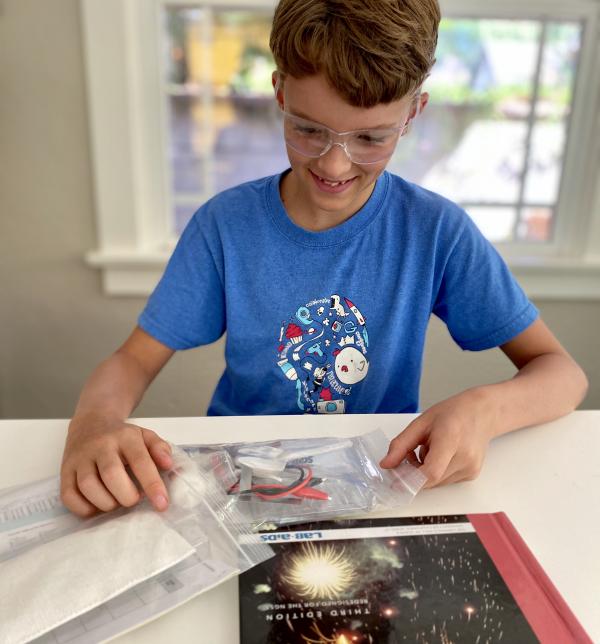 Individually packaged

To avoid placing further burden on educators, we've done all the sorting and packaging in advance. Each material set includes all the activities listed in either Basic or Deluxe, all in one package. Clearly labeled with unit information, material lists, and images to help students identify the components, each package is designed for easy distribution from school sites to students.
In a distanced classroom, individualized packaging also allows investigations to take place without sharing materials and reduces the cleaning burden between each class.
Hands-on@home Material Sets*
*Minimum total purchase of 24 Materials Sets required. Mix and match from any of the 17 units.
More Remote Learning Supports
No need to sacrifice longterm curriculum goals for short term solutions 
Let us know what you need
Need some help?