If students do not submit a test by the original due date, the teacher can reassign the test with a new due date for those specific students. 
1. Navigate to the Assessment > Evaluation menu and click the arrow under "Pending Evaluation". 
2. Scroll down and click on the "Not Responded" heading. 
3. Select/deselect students and click "Reassign". Select due date and click "OK".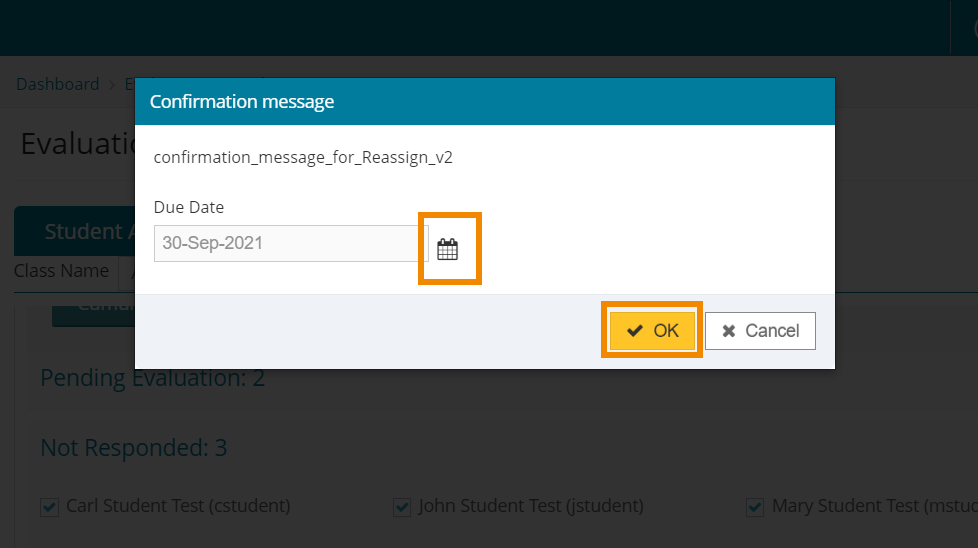 4. Student logs in, clicks the "assessment" menu, clicks on the newly assigned assessment, and completes/submits the assessment. 
5. Teacher can now see additional students' submissions by navigating back to the "Evaluation" menu, clicking on the arrow next to pending evaluation, and clicking the "Pending Evaluation" section.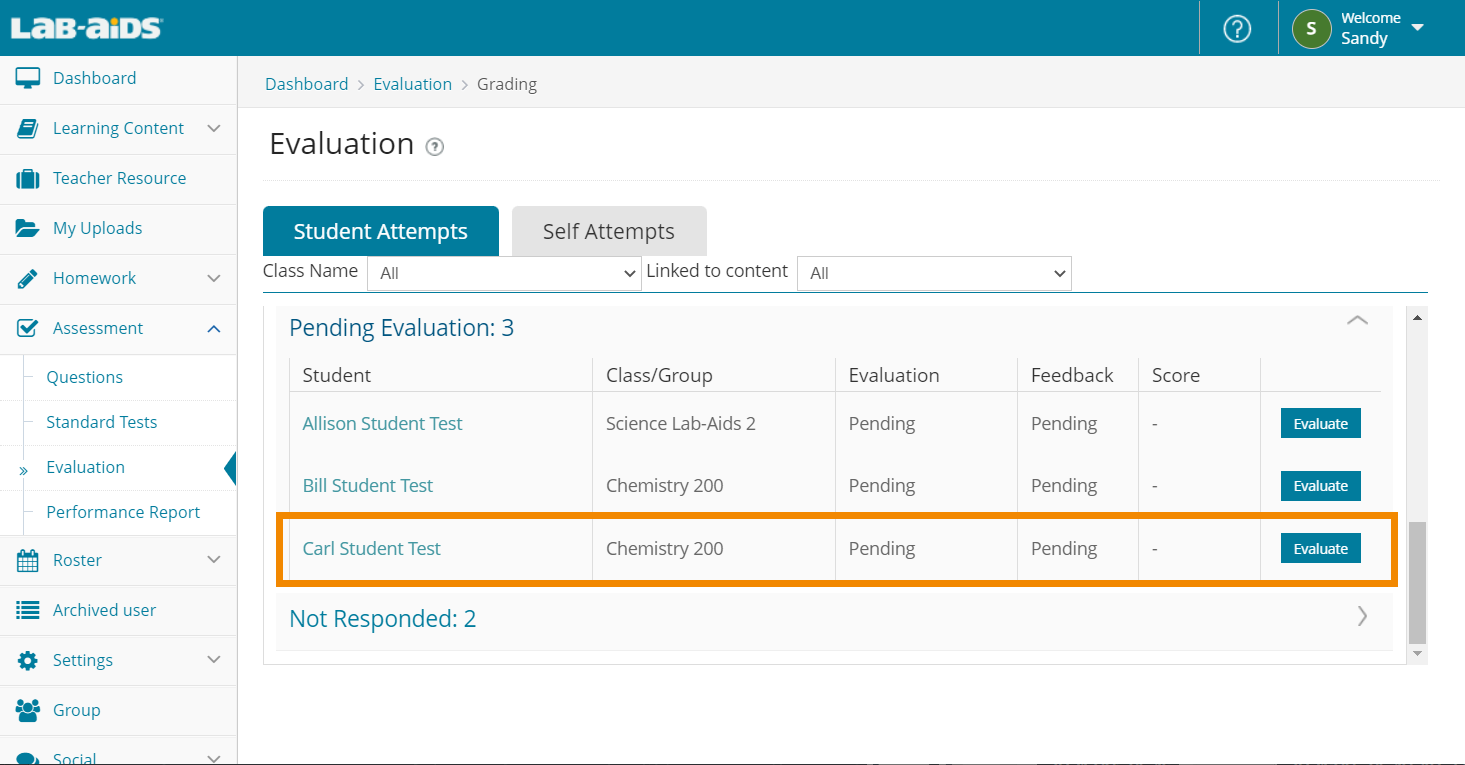 6. From here, teacher can now evaluate students' assessments. 
Notes: 
If the assessment was already in progress but was not submitted by the due date, there is no way to retrieve that in-progress assessment data. Teacher needs to reassign the assessment with a new due date, and the student will start over with a new assessment.