Portal Navigation - Basic Overview Video: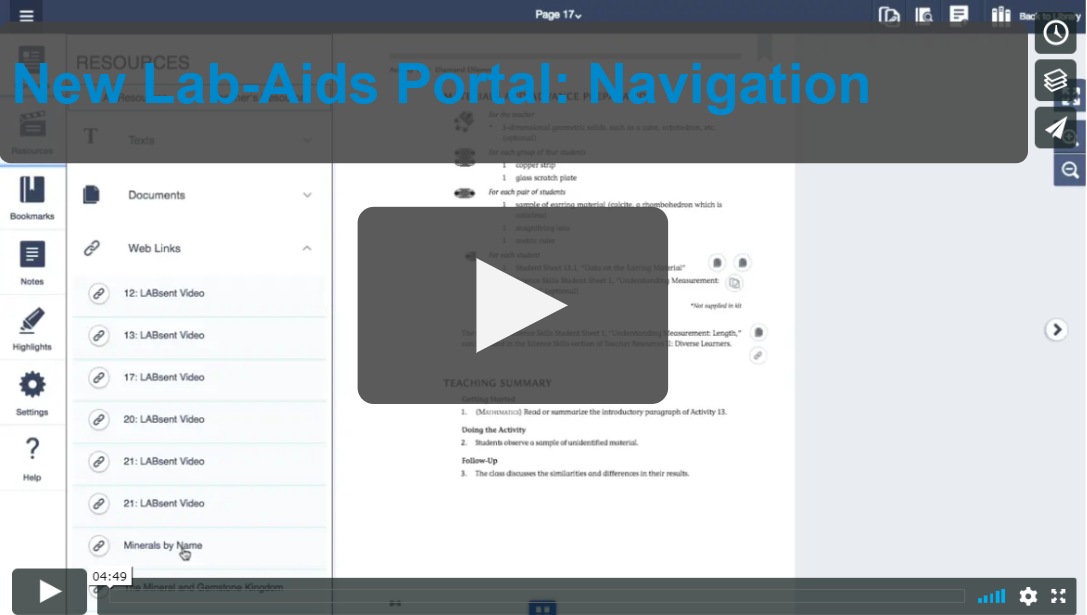 Contents:
How teachers view student and teacher content: 
1. Student Content: Click Learning Content > Library: Displays titles that both you and your students have access to (Student Books, Portal Simulations, etc.)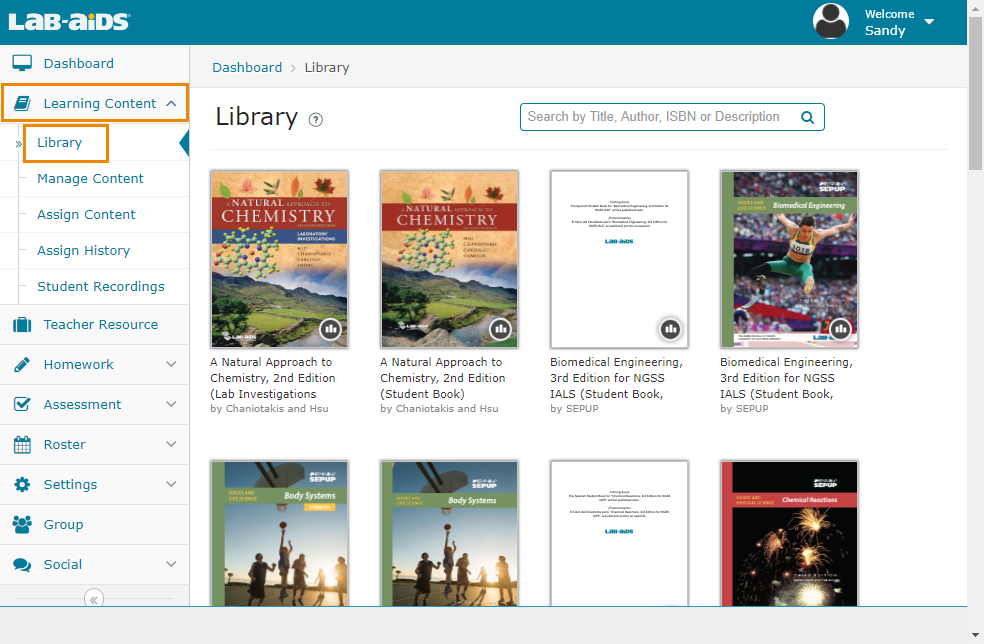 2. Teacher Content: Click Teacher Resource: Displays titles that just you have access to as the teacher (Teacher Edition, Teacher Resources, etc.)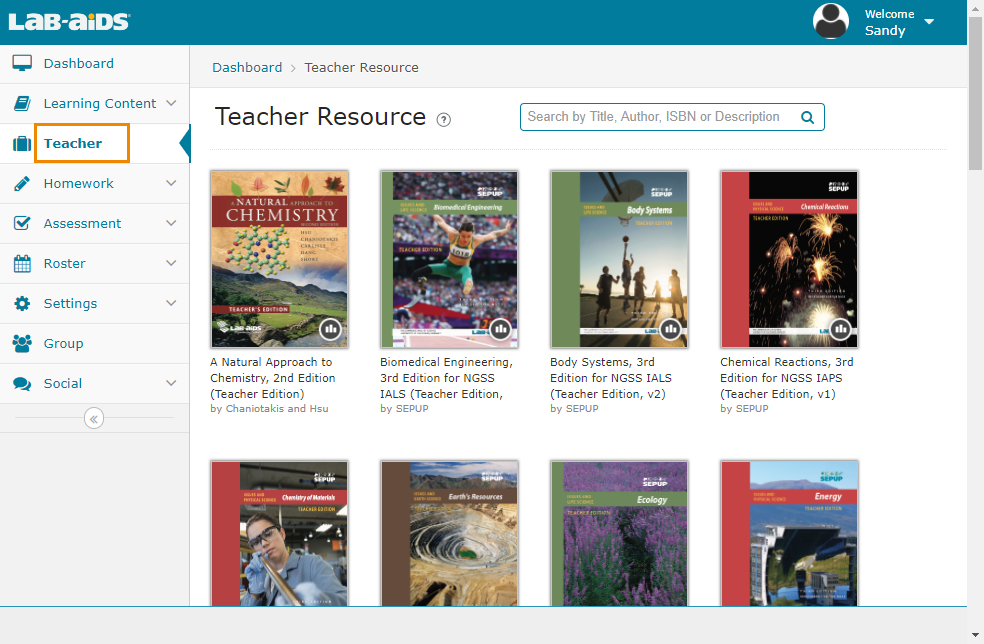 Note: If you are logged in as admin instead of a teacher, your teacher and student resources will be together in the same place, under Content > Library. 
Where to View/Download Resources:
There are three different ways to find resources in the student/teacher books:
1. Page 1 of each book: Page 1 of each student/teacher book provides a list of all downloadable resources, web links, etc.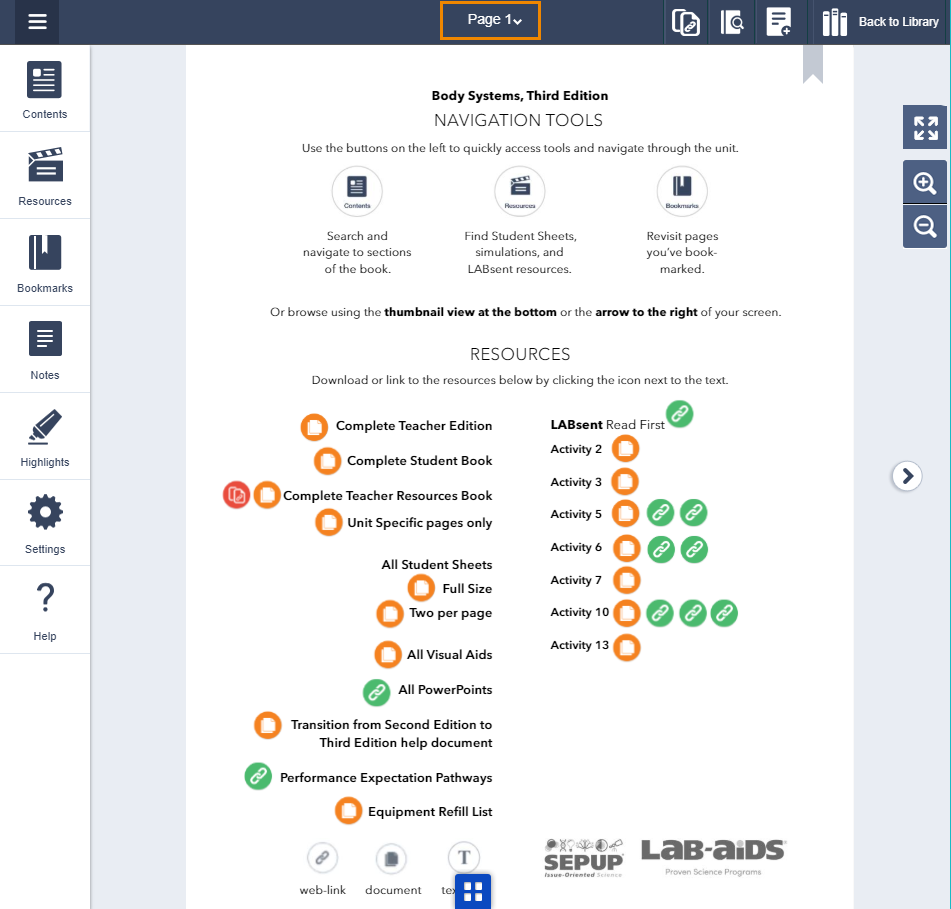 2. Within the activity in the book: Hotspot links to resources will be found throughout the activity wherever it makes sense -- the first page of each activity, the second page of the activity, in the materials list, etc.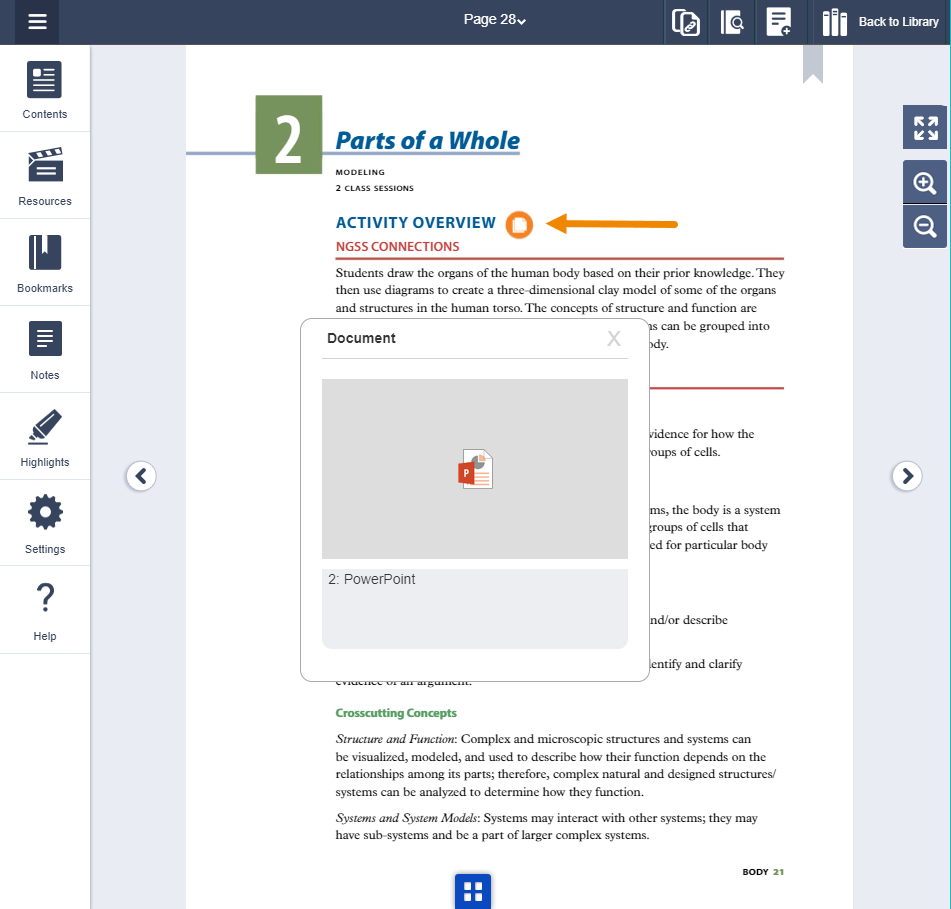 3. Left Menu: Resources > Texts / Videos / Documents / Web Links

Hotspots:
There are three different types of hotspots.
Orange: Document to download (powerpoint, student sheets, PDFs, etc.)
Green: Link to external resource (website, video, external simulation, etc.)
Red: A link to a separate document, likely from the Teacher Resource
Bookmarks/Highlights/Notes:
1. Bookmarks: Click on the bookmark icon on the top right of each page to bookmark the page. You can then view all bookmarks by clicking on the "Bookmarks" option on the left menu bar. 
2. Highlights: Highlight text first, and then the highlighter icon will appear in the top right of the page. Click the highlight icon to choose a highlight color and save. You can then view all highlights by clicking on the "Highlights" option on the left menu bar. 
3. Notes: Click the "Note" icon that is in the top right corner of the page. Add note, click Save. You can then view all notes by clicking on the "Notes" option on the left menu bar.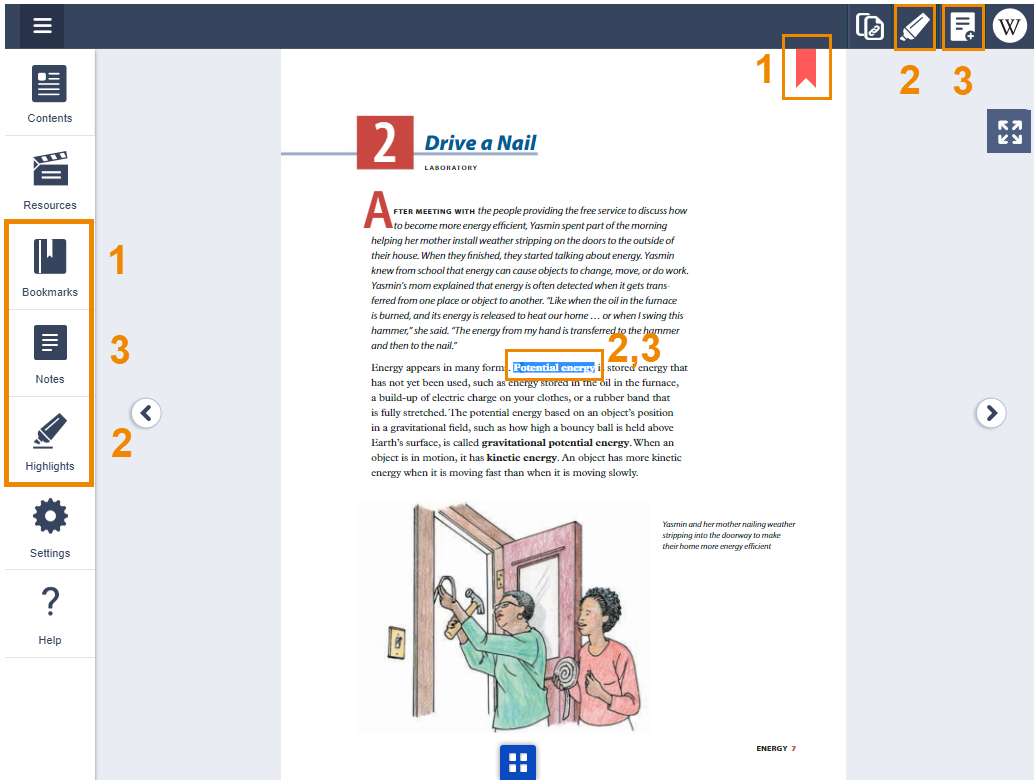 Navigation Features:
Multiple ways to navigate throughout the book:
1. Next/Previous Buttons on the left and right side of the page
2. Blue "thumbnail" icon on the bottom center of the page. This icon shows thumbnails of the previous and next pages to help with navigation.
3. "Page" option up top: Click on the existing page number and enter in the page number you'd like to navigate to directly
4. Left Menu: Contents: Click Contents to browse to a specific page or activity
5. Search feature: Search for a specific word or phrase to find in the book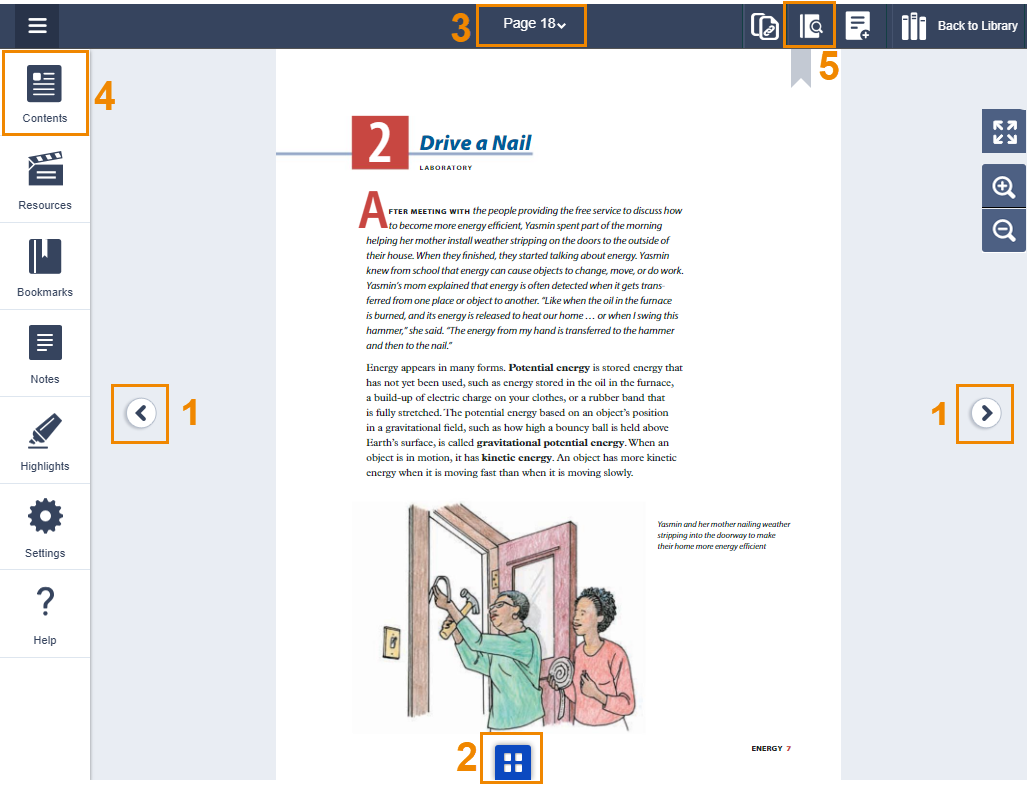 Homework:
Settings: 
ReadSpeaker